FURNISHED ONE-BEDROOM APARTMENT
Great holiday home in a gated 5 star complex with the largest golf course in Bulgaria and a great spa. Next to the apartment there is an outdoor pool, bar and amazing views.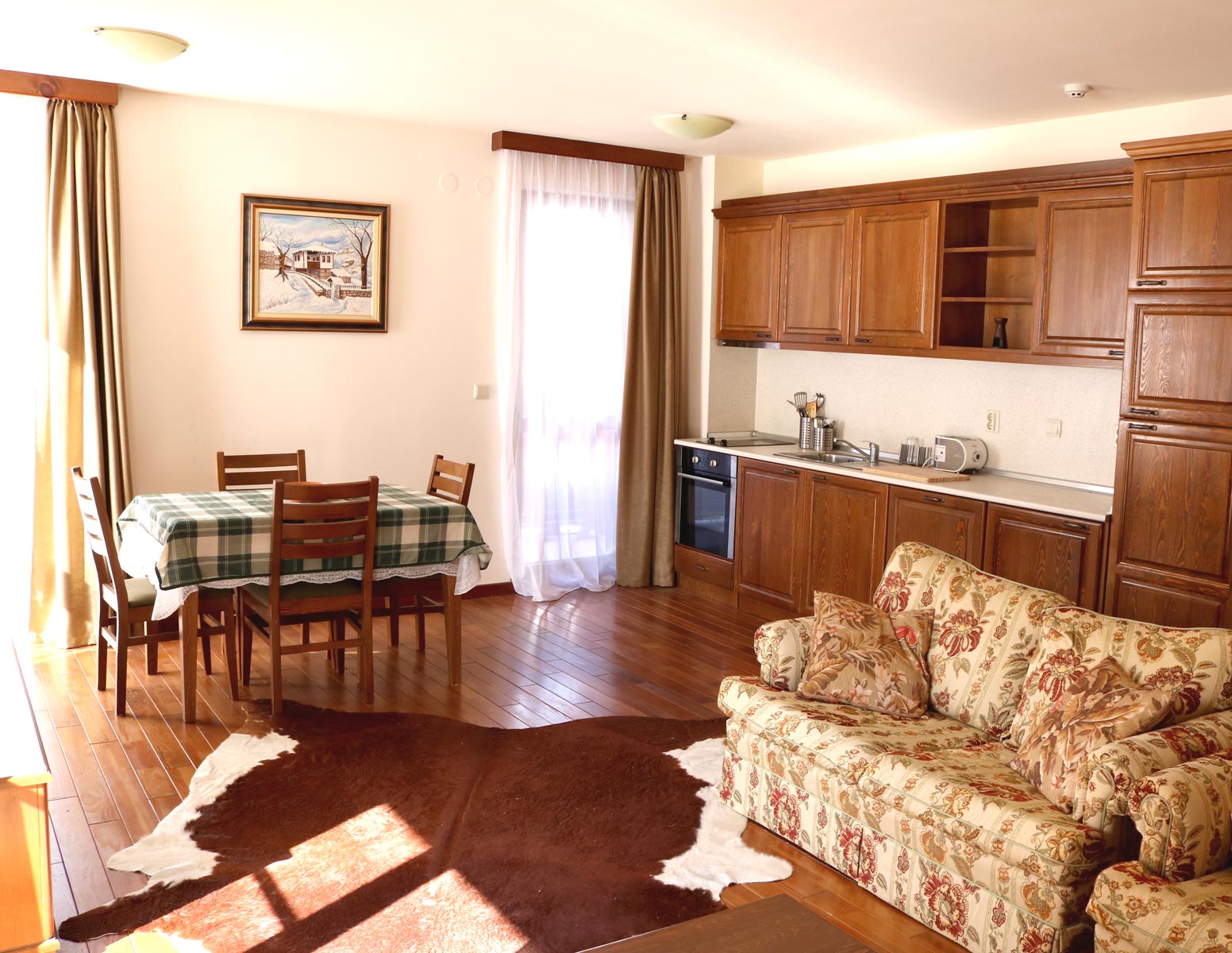 LIVING ROOM
From this moment on, choose not to let your past dictate your future. What is gone is gone – forever.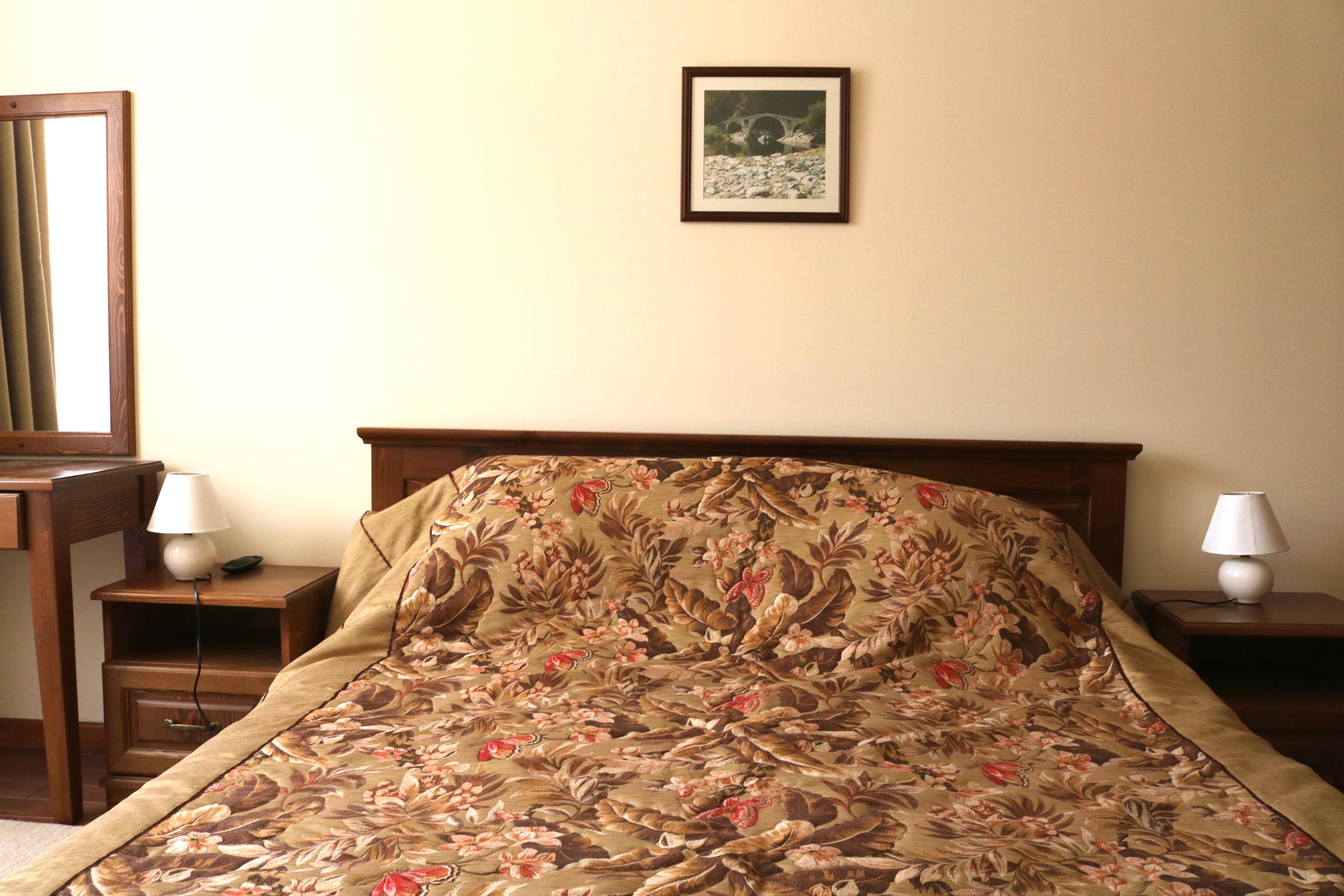 BEDROOM
For any aspect of self-improvement, there has to be a reason for you to start and keep going.
MORE ABOUT THE APARTMENT
Fully furnished one-bedroom apartment., the apartment consists of a living room, a bedroom, a bathroom and a toilet, 3 terraces with exceptional views. The apartment has fully furnished and is ready for living. In the immediate vicinity there is an outdoor pool, spa, restaurants, country club golf course and more.
ABOUT PIRIN GOLF & COUNTRY CLUB
‌*****
Pirin Golf & Country Club is an incredible gated resort situated on 150 hectare area. Huddled in a beautiful valley surrounded by three mountains – Pirin, Rila ad Rodopi, and just minutes away from the well-known ski resort Bansko. A complex part of European Tour Destinations and winner of: Bulgaria's best golf hotel 2021 by the World Golf Awards, TOP 100 complexes in Europe in the category for best value for money, TOP 100 golf course in continental Europe and TOP 100 golf complex. Whether you're looking for contemporary lifestyle, first class accommodation and golf courses or a chance to get away from it all — we always have something to inspire you. The resort provides the unique opportunity for a golf, ski and spa vacation throughout the whole year. Pirin Golf & Country Club offers a range of exclusive and comfortable accommodations where everything is taken care of, down to the smallest detail to ensure guests feel right at home. Here you will find a boutique 5-star hotel, a comfortable Apartment Complex and private Luxury Chalets. Besides a special place for spending your holiday, Pirin Golf & Country Club provides a wide range of investment opportunities. One has the possibility to buy a second home or a trading area with great return investments. Pirin Golf & Country Club is complex with more than 20 themed restaurants, supermarkets, bars, shops, a 5 500 sq. m Wellness Center, sports center, 7 swimming pools, congress center and golf academy. We know that the cozy and friendly atmosphere will make want to come back here again and again!
CONTACT US
+359 888 123 456
youremail@mailprovider.com
www.piringolfapartment.banskomanager.com
Bansko, Bulgaria
‌Pirin Golf & Country Club
Contact us for more information about this property and we will be happy to share information.
SEND US AN EMAIL